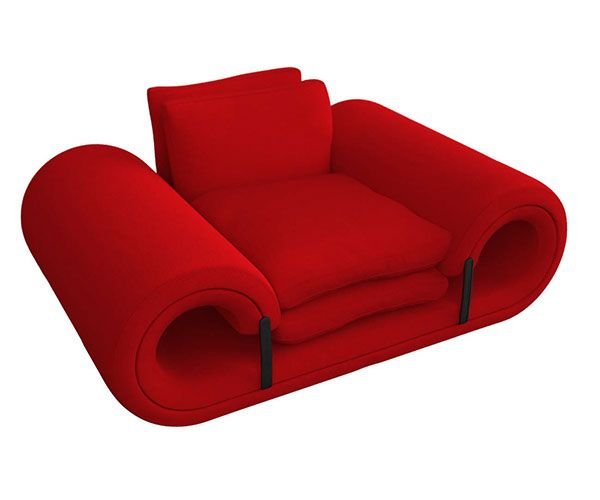 The advantage of spatial efficiency should not come at the cost of comfort – this is the dictum aptly followed by the fascinatingly designed Laska, a multi-functional furniture specimen from designer Eugenio Bicci.
Proudly exhibiting its gorgeously red color scheme, the 'chair' according to the designer, has been envisioned for people who have the predicament of less space in their dwellings. To that end, the entire assembly comprises of a hidden mattress and four pillows; and they can arranged in various ways to suit the user's decor or resting purpose.
So, when the Laska is to be used as a comfortable seat, the mattress can be strategically rolled up on both the sides and held by simple black elastic straps. Then the user can easily arrange the pillows on the seat as cushions, and voila – we have a snugly 'built' armchair!
Similarly, the circumference of the rolled mattress (on the sides) can be reduced to account for a larger seating area in the middle. This in turn morphs the Laska into a pleasant sofa. And finally – the user can get rid of the dual elastic straps to completely unfold the mattress for the primary sleeping purpose.
All these instances of transformation occur within a definite spatial scope, which does allude to the advantageous multi-functional as well as spatially efficient nature of the furniture design. But as we mentioned before, the ambit of practicality doesn't sacrifice the level of comfort, and that is where the Laska really shines.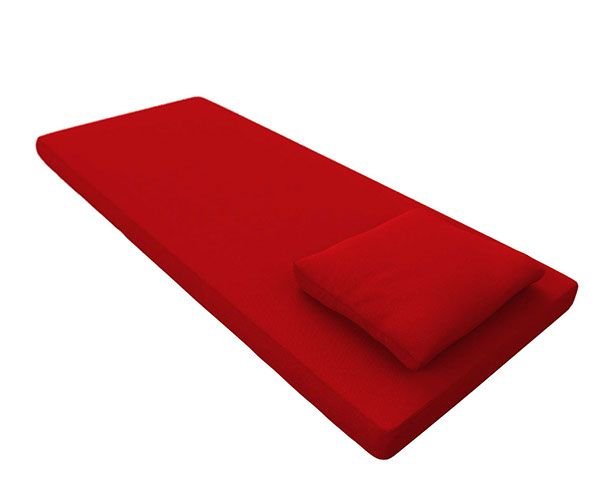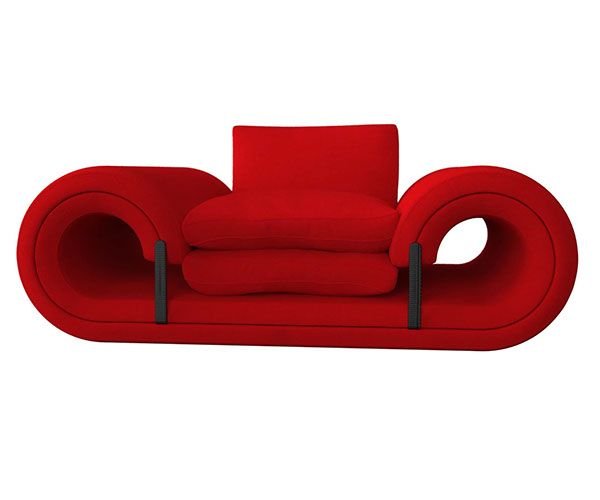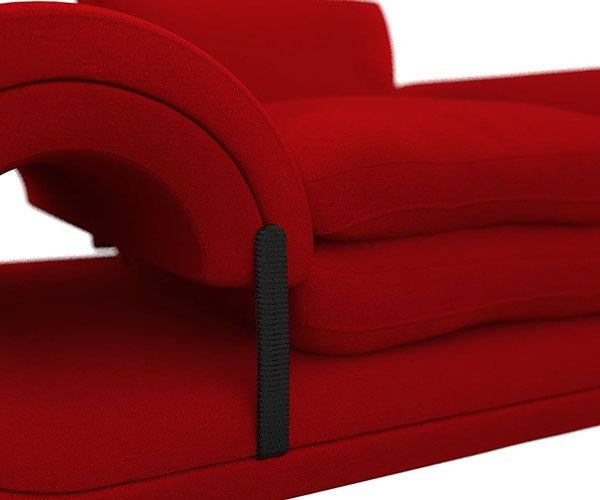 Via: Biccieugenio