The D-square might seem unique in its visual approach, but on closer inspection, you can find a lot of these similar components attached inside garden sheds and farm houses. As a matter of fact, designer Yvon Luneau was inspired by one such installation, which in his words was solid, working and had the capacity to be assembled. There was an organic vibe to the whole design – which ultimately fueled the creation of the D-squared bookcase, a system of wooden square modules that can be arranged by the user without requiring unwieldy glues or varnishes.
Envisioned as a wall-mounted system, the striking advantage of the D-squared bookcase would surely relate to its spatial unobtrusiveness. To that end, the entire installation will boast of only 10.5 cm (4-inches) thickness – that makes it perfect for smaller rooms and narrow areas (like hallways), because of its lack of horizontal frontage.
However, the individual shelving units are spacious enough to accommodate small objects like books, magazines and even tiny lamps. Moreover, depending on your individual preference, some of the projecting surfaces can actually be increased with the incorporation of additional platelets.
Lastly, according to the designer himself, the prime edge of the D-squared bookcase over other shelving systems pertains to the freedom of choice. In that regard, the end construction along with its size, shape and reach, wholly depends on the user who is assembling the modules. And, given the organic, spatially efficient attributes of the installation, many decor-enthusiasts can go wild with their creative power to furnish entire artistic facades along their living space and corridor walls.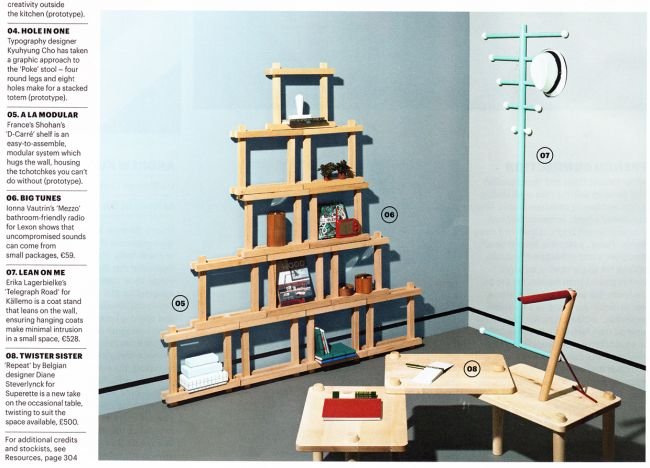 Source: Shohan