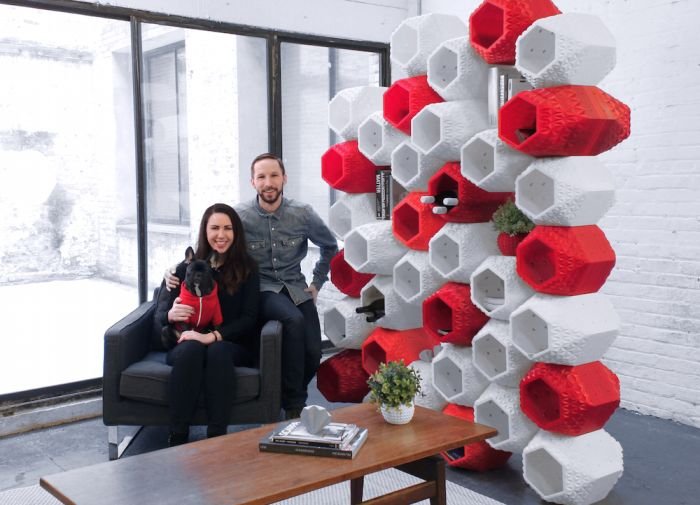 Designers Sebastian Misiurek and Arianna Lebed have created a modular wall storage system using the 3-D printing technology. The SuperMod, as they call it, is a unique arrangement of 3-D printed modules, hexagonal in shape. These modules are interchangeable and can be arranged as per the choice of the user to attain different levels of porosity. The hexagonal modules are large enough to store a variety of objects, ranging from books, magazines and stationery to showpieces and plants.
The conventional modular wall storage systems are not quite sturdy and have limited space utilization. In the SuperMod users can rearrange the modules to get the amount of space they require. Created using strong 3-D printing materials, this modular storage system can be installed at home or office with ease. Care has been taken to make a product, which has a stunning aesthetic appeal and is functional at the same time.
Sebastian Misiurek and Arianna Lebed from Simplus Design thought of creating a wall storage system, which could also be used as a partition to separate space. The partition would have storage space and ornamental quality too, thus making it an interesting piece of furniture at home and office.
The system is a combination of two colored plastic modules, opaque white and translucent red. A glowing effect is produced when the light passes through these plastic modules, making the ambience cozy. These modules vary in size from 14 to 22 inches and are made on MakerBot Z18, 3-D printers. These modules though designed at Simplus Design, were actually fabricated at Bold Machines, a company found by ex-MakerBot CEO Bre Pettis.
From a distance, this arrangement of hexagonal modules reminds one of the human cell structures. The SuperMod modular wall storage system is an appropriate example of out-of-the-box thinking. Designers of the present day are working on concepts of the future to give us products with never seen before designs and being functional at the same time.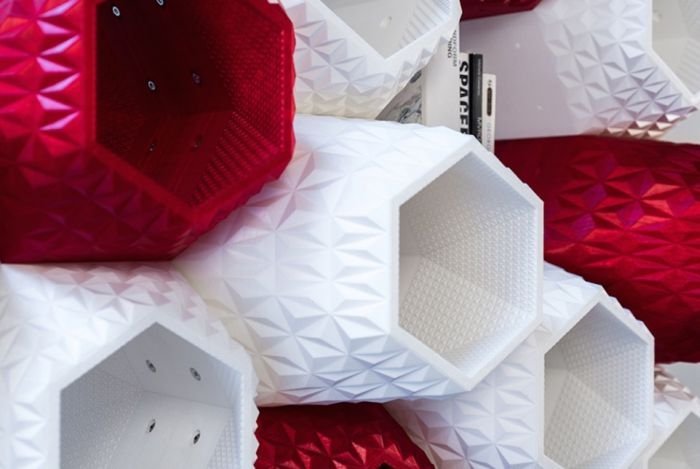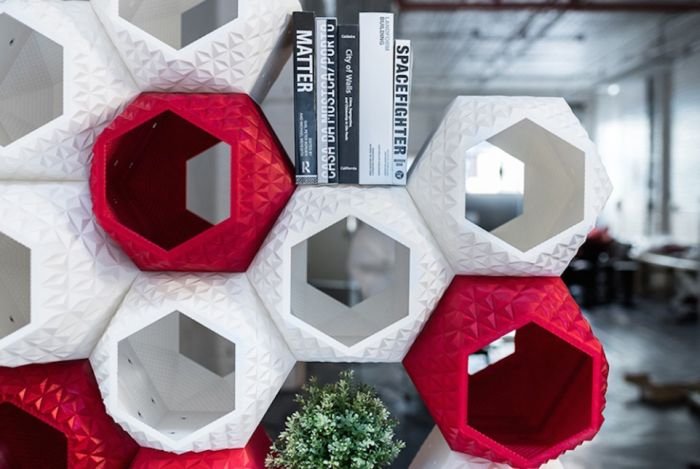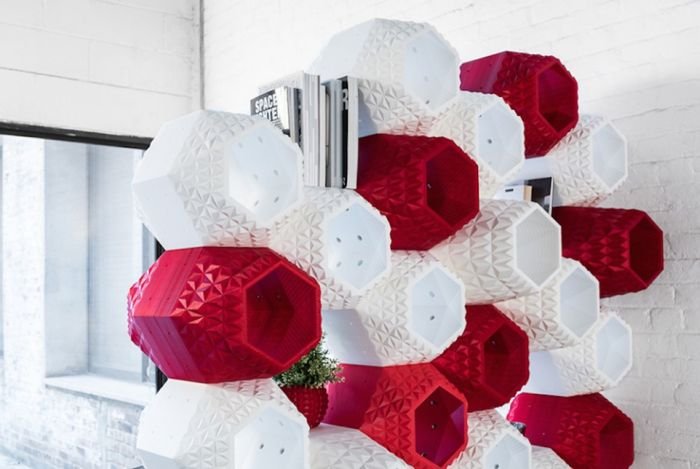 Via: PSFK