We are no strangers to symbolism in the realm of home-oriented designs. But the whimsically yet pertinently named 'Too Much?' table (by the designing duo of Atelier Amarist and Alejandro Monge) is a prime example of how the symbolic bearing transforms a furniture into an exclusive sculptural piece. The overall bearing of the dining table is fervently classy with the nifty assembly of the ethereal glass panels. And these transparent facades allow us to take a peek inside the furniture – an enclosed space which is seemingly stuffed with burnt money bills!
Now, before you start exercising your eyebrows, the bills are obviously not real. However, all of the papers were meticulously given the 'cash' finish, thus adding to the bold nature of the symbolism – the decadent antithesis of luxury and money.
And to literally top off the visual scope, the designers have also been able to install a bio-fuel flame on the apical section of the 'Too Much?' dining table. The collective arrangement shows us the illusion of the flame nonchalantly burning up the user's hard earned cash.
As expected, this was the most complicated part of the entire design process, with the simulation totally disconnecting the actual (and potentially dangerous) fire from the bottom-placed burnt notes (that are immaculately dyed for the 'burnt' details). But the intended allegorical effect is wondrously maintained – resulting in a functional art-piece with a characteristic flair.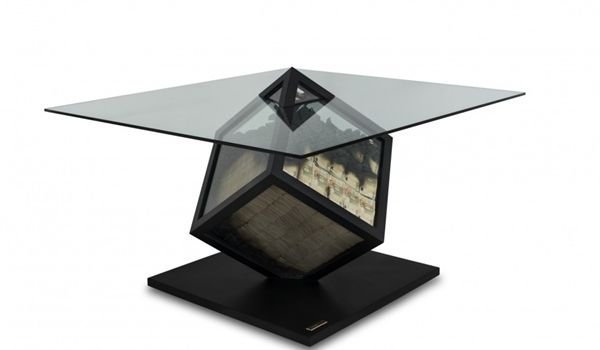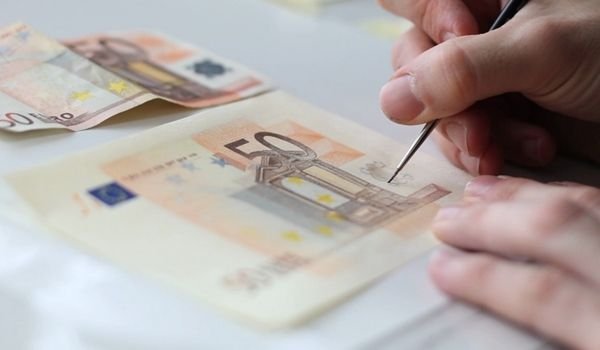 Via: BeautifulLife