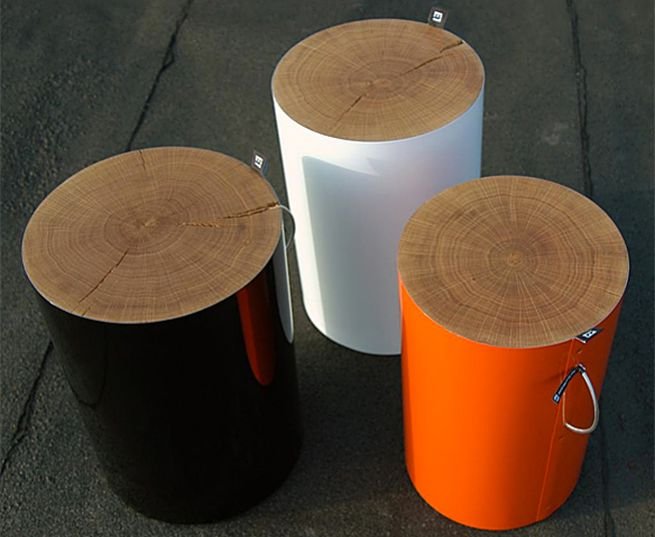 The fusion of minimalism and vibrancy – this in a nutshell describes the TRUNK stool. Designed by Polish company MALAFOR, each stool is crafted from a cylindrical block of oak wood which is tightly wrapped in a mirror-polished steel sheet with variant hues.
This clean physical combination of wood and steel certainly alludes to the marriage of natural objects with industrial components. Additionally, the TRUNK stool also has a handle which makes it easier to carry around in and out of the house.
However, all of these seemingly positive design considerations come crashing down with the commercial viability of the seat design. Priced at a remarkable figure of $329, consumers may rightly feel the tinge of dissatisfaction, especially since the contrivance is created as a minimalist furniture piece. And, if symbolism demands hefty monetary benefits, we might do better with just practicality.
Anyhow, if somebody is interested in purchasing the TRUNK stool, he/she should be pleased to know that it is available in any color on request. For placing buying orders, please refer to this link.
Via: Moddea