Your furry companion might look the perfect angel when she rubs herself against your leg, but out in the wild stalking and killing comes most naturally to it. So in order to allow the petite birds and other animals of prey to live in peace the Krabhuis was designed.
The Krabhuis, a cardboard designer box was designed to keep the flurry kids occupied indoors. The designer Dutch trio, have built this cardboard box for the cats to scratch their heart's out.
So if the felines were kept busy, your chances of saving the rest of the furniture in the house, is raised considerably. It looks small but has all the designs of the cat family incorporated in it.
The Krabhuis, looks similar to the drawings of a five year old, a small house with a window and a chimney too. It measures 38 x 34 x 52 centimeters. The cat can enter from any of the sides that are open, it can sharpen its claws on the roof, and also keep a watch on you from the window.
The feline Tudor style cottage is made of forty-eight layers of recycled cardboard and is ready to taken on everything. The Krabhuis, will allow every cat to go wild, on its personalized furniture.
Spoiling your companion of solitude does not come cheap at 69 Euros, but do keep in mind that its designer and built to perform. Pet extravagance does come at a price.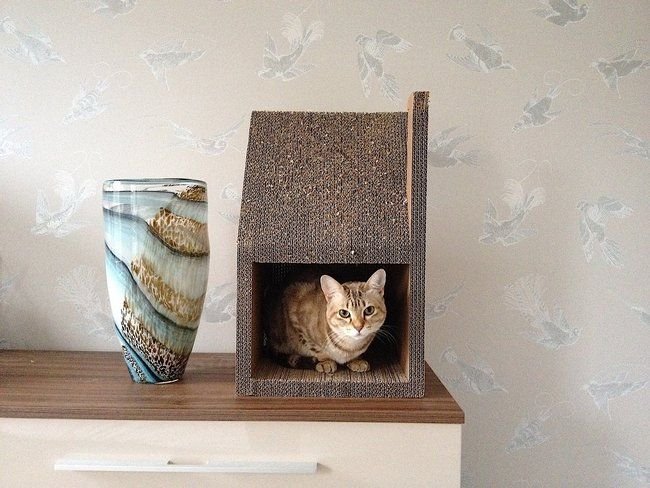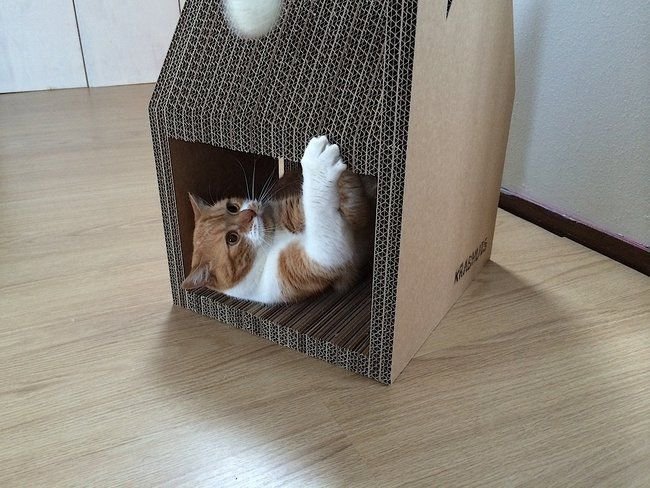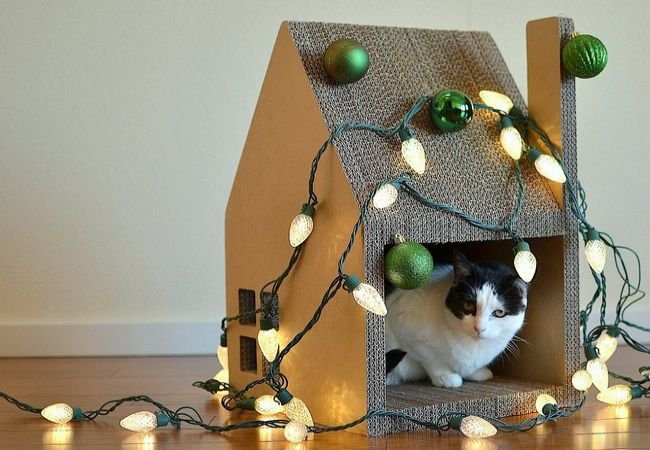 Order yours from Krabhuis here.
Via: Treehugger