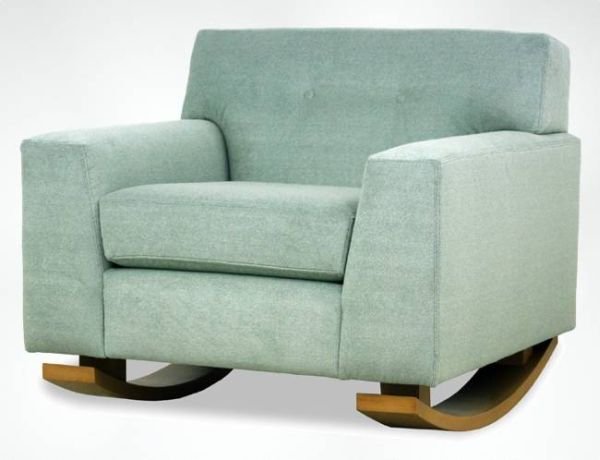 The fascinating fusion of a classic upholstered chair and a rocking support – the aptly named Read 'n' Rock rocker (from Crypton) does hark back to its retro roots, which is albeit presented in a novel manner.
The aesthetics of the Read 'n' Rock  immediately allude to a familiar notion of comfort. However beyond just visuals, the comfort factor is complemented on the practical realm by the sofa's ultra-soft fabric layer. Otherwise incredulously known as the Crypton Super Fabric, the durable cover boasts of its multi-resistance to stain, moisture and even odor.
Now of course, the 'piece de resistance' of the Read 'n' Rock would surely be its rocking legs that credibly support the ample frame. In fact, it is this juxtaposition of a conventionally comfortable chair on an unconventional support system that makes the design stand out from other seating contrivances.
So, at the end of the day, it is all about the essence of comfort bolstered by the element of user's freedom. In other words, the Read n' Rock  might just be the solution for snugly cradling your young'uns without worrying about those sessions of spillage and other unpleasant occurring.