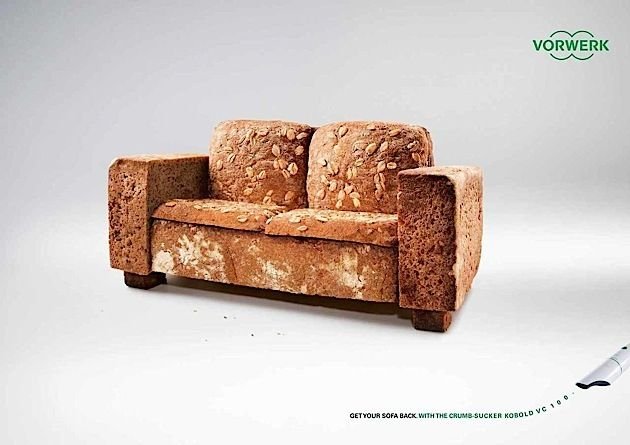 Cakes, biscuits, toasts and wafers; we all have had our fair share of pigging out sessions on the sofa. The glorious print ad campaign for Vorwerk's Kobolt VC 100 vacuum cleaner puts a humorous twist to our unrelenting and unsound munching habits, by transforming entire couches into confectionery items.
The tagline at the bottom of the advertisement says – 'Get your sofa back. With the crumb-sucker Kobolt VC 100'. Hence the idea behind the campaign aptly relates to the excesses of some of our food consuming habits; so much so that even our furniture items begin to look like food after receiving those incessant showers of crumbs.
In any case, a couch looking like food would surely be cool in the real world. Oh wait! We already have some delectable examples of those – Pizza chairs and Chicken Drumstick pillows.
Via: DailyBri